About AOBA
Dear Alumni and Friends:
Welcome to the AOBA Website! Whether you are an alumnus (Santaclausian), current student, prospective student, member of the faculty or an administrator, we hope that you will find the information contained herein useful. We invite you to explore the AOBA website and to discover the numerous opportunities to get involved in our efforts to build and strengthen the Adisadel community.
The Adisadel Alumni Society was founded decades ago by Santaclausians who were dedicated to the idea of building and strengthening the Adisadel alumni community in Ghana. Once a small gathering of local alumni, AOBA has grown into an international organization with operations in USA, UK and Canada. In addition to hosting events in various cities around the world for the purpose of bringing alumni together for socializing and networking, we currently:
Coordinate Alumni Mentoring Program which pairs a recent alumnus with a mentor, usually an older alumnus, in their professional field of interest

Publish a monthly e-newsletter (Owl) which features news and information of interest to Santaclausians;

Collaborate with other groups to host events, such as the Adisadel Congress and Dinner Dance;

Sponsor professional development and academic workshops on topics ranging from applying to law and medical school to writing a senior thesis;

Maintain an international list serv of over 3,000 alumni
While the past few years have been amazing for us, we have only scratched the surface!! The potential for this organization is quite awe-inspiring and we are amazed every time we think about the impact our membership has had on the global community. Among our ranks are CEO's of major corporations, general counsels, prominent politicians, social advocates, judges, academics in every discipline, successful entrepreneurs, entertainers, and a host of other leaders in their chosen fields.
Many organizations are built on the belief that people united can achieve great ends. AOBA is no different. We look to you, our friends, families, acquaintances, classmates, colleagues, sponsors, and fellow alumni to join and support us in this effort of community building.
If you have not already registered as a member, we encourage you to use our online registration form to do so.
Thank you.
The AOBA Steering Committee

---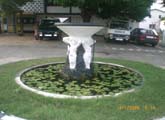 School Fountain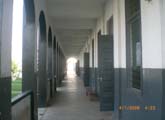 Classrooms hallway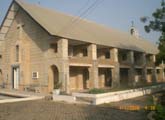 The Chapel