The Adisco Visit
By Louis Stanley-Pierre (Aglionby House, 1980)
26. August 2007
Friends and Santaclausians...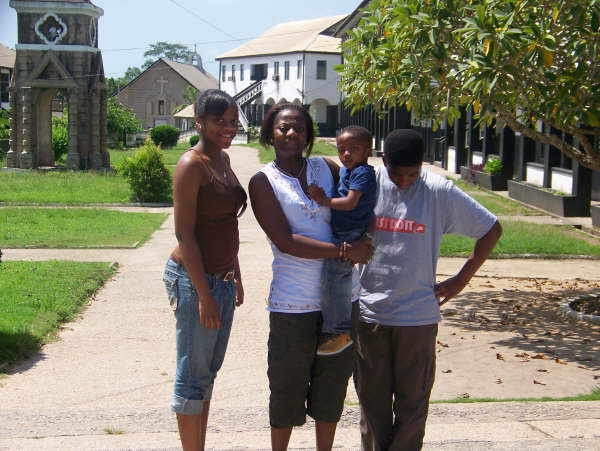 I visited our great school en route to Kakum Park with my family on 1st August and have attached some photos for all to enjoy.
My cursory observations are:- From the by pass, the entrance gate donated by the 1979 group looks beautiful, a great architectural work befitting a great school. What happened to the Wimbledon standard lawn tennis courts? Drury Gym is in a state of disrepair. We then drove past Canterbury Hse, ascended towards the Dining hall, the Library, Science block, Knight Hse and Mrs Lokko's residence.
Great Memories, remembering as Form 1 boys carried food from pantry to the Drury Gym, temporary used as a Dining hall for Katanga Boys. Our car parks in front on the dining Hall after the 2 hour trip from Osu, Accra. Nothing has changed; paint work looks immaculate, the classroom blocks resplendent in the black/white Adisco colours. More great memories, all the "seh hor" scramble for food and when we use to give "OBNOXIOUS" and TERROR "fans", not forgetting the great OSHAY, O SHAY OOO I am the tour guide, giving commentary, telling my family about my stay there.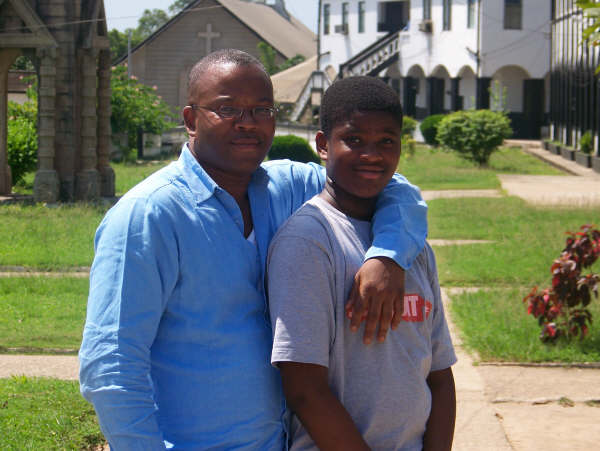 A long walk towards the Clock Tower, which looked a bit dilapidated after all the years of bells tolling, serious restoration works required to bring this beautiful edifice back to life/former glory. Emanating from Canterbury Hall (Hall of Fame) was the sound of some "Chrife" group praying loudly in "tongues", I said to my family this must be Scripture Union, I was wrong. The young Santaclausians are on holiday, a Christian convention rather taking place. Anyway, this is a good sign, Adisco need the ALMIGHTY'S blessing, Amen.
At this point, my third child William, only 3 years old "my pension baby" named after my brother Charles William, 1961 Recipient of the English prize and former Chairman of the Board (well done Bro), wanted to do a pee/poo, one of them. We headed towards the Admin Block for William to use the toilet. My wife, a product of WeyGeyHey, took him to the toilet and her comment about the loo was not that great, refurbishment necessary here.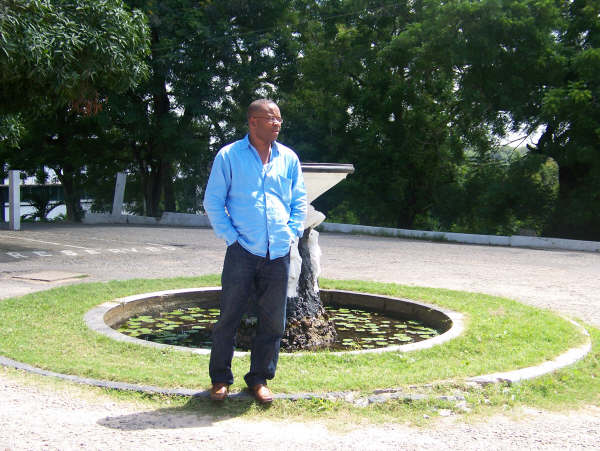 Descended from the Admin Block to Awotwe fountain, with the astonishing looks of St Nicholas Chapel in the background, all okay, although no water jetting out of the fountain and remembering our first Adisco photo with the Prefects. A walk towards the back of the bookstore to show them Katanga stairs which kept us fit and trim. To and fro the 83 stairs for lectures, dining, prep and sometimes used as a punishment tool. Some building works being undertaken on Acropolis. Unable to see the interior of Canterbury Hall as the group was still fervently praying to God for some rains to fill the Akosombo dam. The facade of the Canterbury Hall (Katanga entrance) could do with some painting.
Strolled leisurely towards my old classroom form 2B, remembering mates like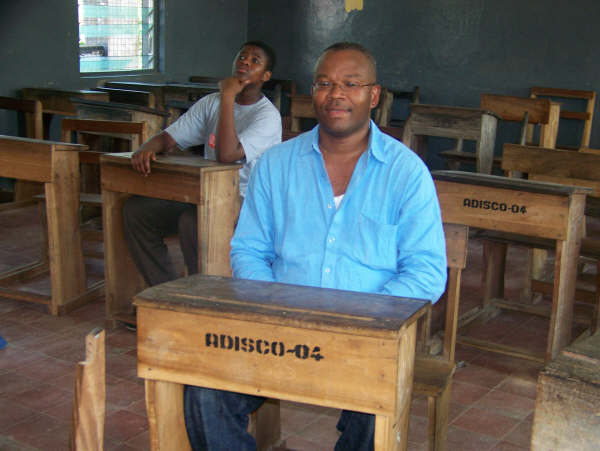 Frank Cleland, Julian Blankson, Richard Opintan, Super, Haligah, Eric Addy, Derek Larbie, Frank Opare, George Lewis, Adoayi Glover, Adusei Mensah and Freebody, great guys - Where is Miss Dapaah? Hope u remember that incident! We are now in the form 2b classroom taking some photos when a gentleman accosted my wife enquiring if I was an old boy. This chap happened to be Paa Kojo, a bit aged. I shouted his name. My wife was astounded that his name was still fresh in my memory after all these years, 27 years since leaving the "Eton" of Ghana. Paa Kojo DESERVES a gold medal for excellent services to the school. I then dipped my hand into pocket for some new Ghana cedis, as custom demands to reward him. Thank you Paa Kojo for all the special diet and "Spirogyra" dishes.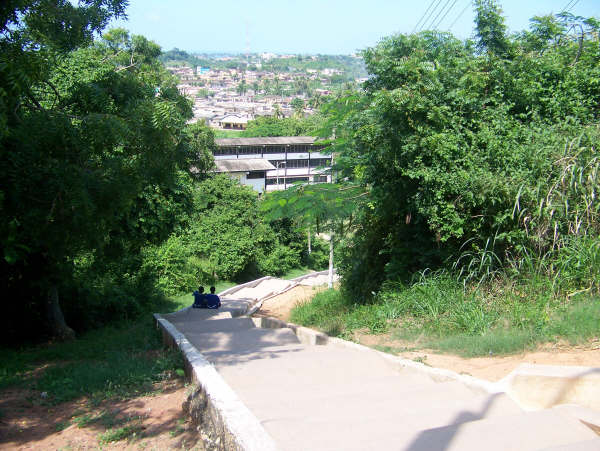 Back to car to Katanga. The hopefuls' football pitches all weedy; the international standard hockey pitch is now non existent. Drove past the bachelors flat sited in the corner to Katanga, past what used to be Mr Aryeh's, Mr Acquaah's and Aglionby Hse master's residences, Ogyam, narrow road with potholes, resurfacing required.
Wow that is Jonah House, painted colour Gold, not really conforming to the traditional black/white colours of the school. Well done to this notable Santaclausian, others have laboured and we share their glory. Car comes to a halt near Ebiradze House, facade needs painting, see photo. Up the stairs to the first floor to show my son Brandon the famous sports ground/pavilion which hosted fierce Interco/football competitions with our arch rivals, Kwabotwe. The "stadium" is now walled. We took a walk past Quaque House, telling my children that Uncle Franco Mayne was in that house.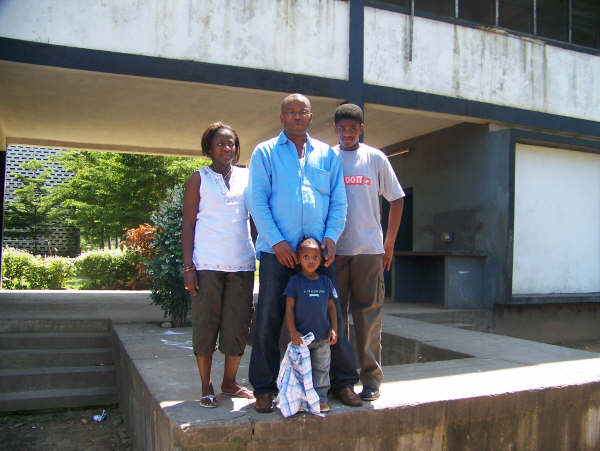 Finally to Aglionby House, residence of honourable men like Sasta, Paulus, Eddie Duplan, Psquare, Man Friday, Goddard Quaye, Duke Gyamfi and Quantus and Chris Odamtten to name a few. Up the stairs we went, leading to the dormitories, what an eyesore, walls all filthy, stench emanating from the toilets, a peep through the Seniors Dorm, showing filth everywhere.
My wife now wondering and asking if people lived there. I remember those days one used stones to scrub the floors, removing all built up grime and dirt and washing down of the entire staircase. I was saddened here. I am entreating all Aglionbites to get together, organise some funding, donating generously towards refurbishment works on our great house.
My "pilgrimage" is over, bye bye oooooo Adisco, God be with you till we meet again. Back to car, headed towards the other school gate by the village, next stop is Wesley Girls.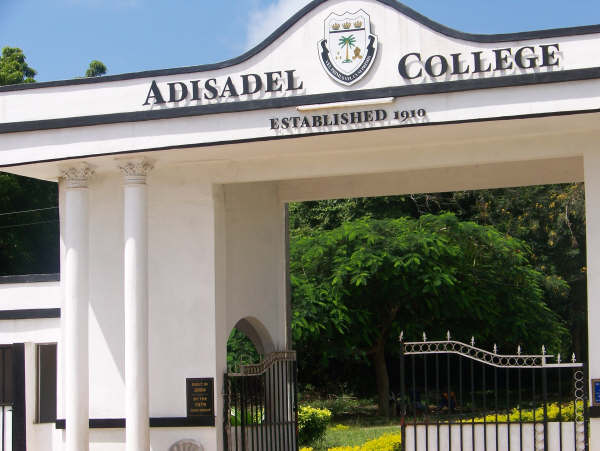 School gate at the Cape Coast-Takoradi bypass
Enjoy the photos!
regards,
Louis Stanley-Pierre
---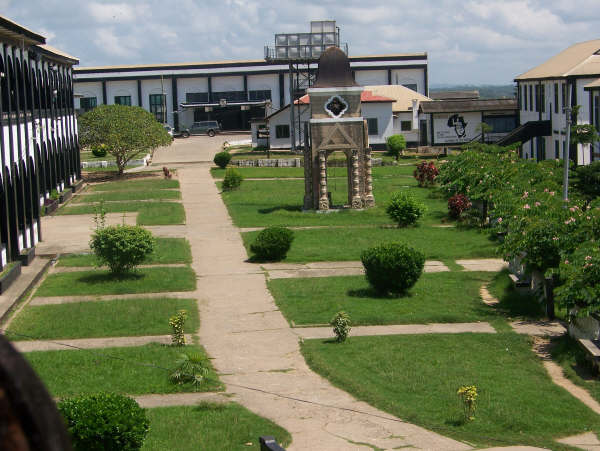 School Compound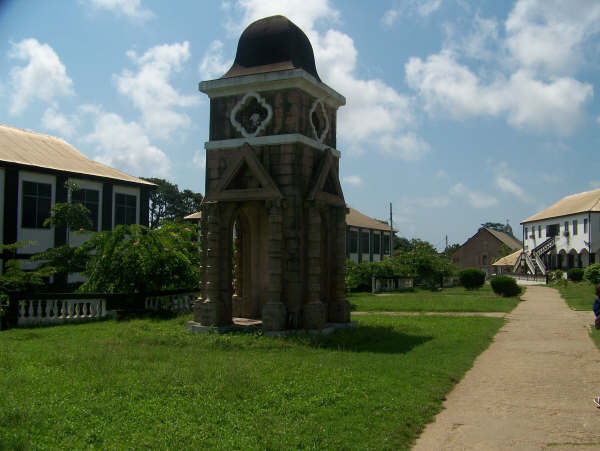 Clock Tower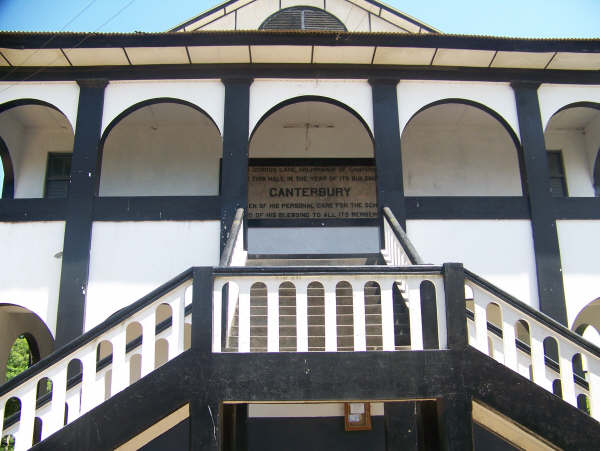 Entrance to Canterbury Hall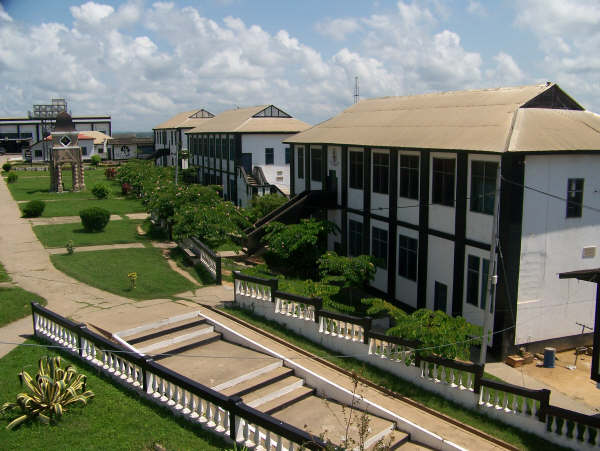 View From Admin Building




St. Nicholas Chapel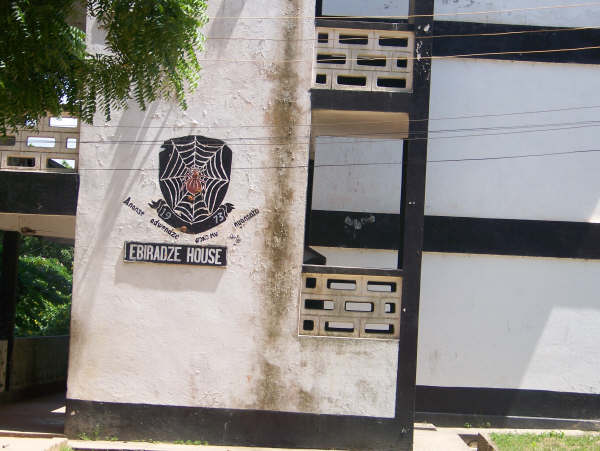 Ebiradze & Le-maire Houses: Needs Painting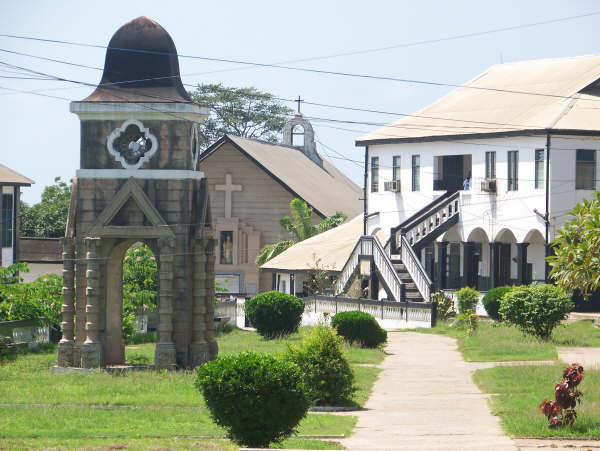 Clock Tower, Admin Building & Chapel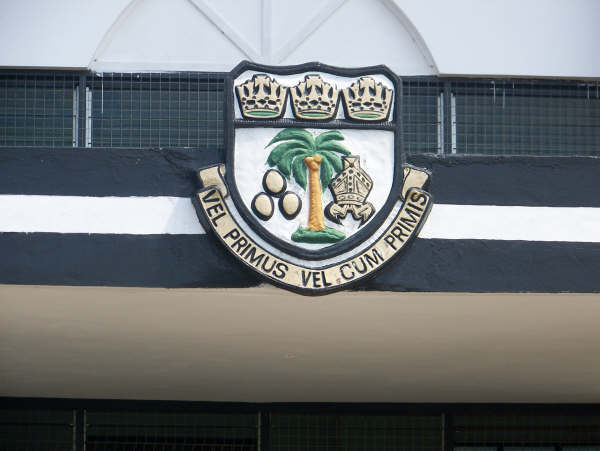 School crest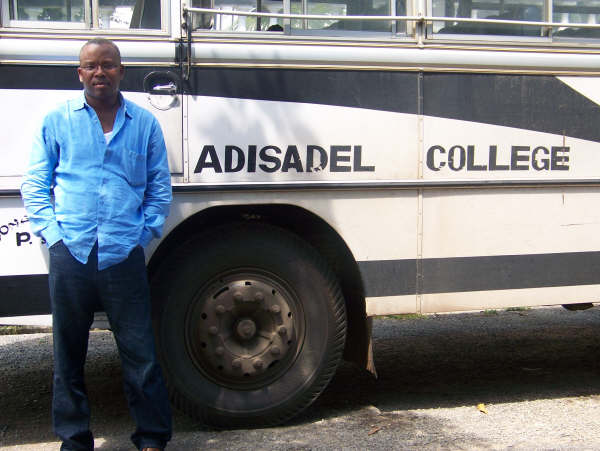 By the school bus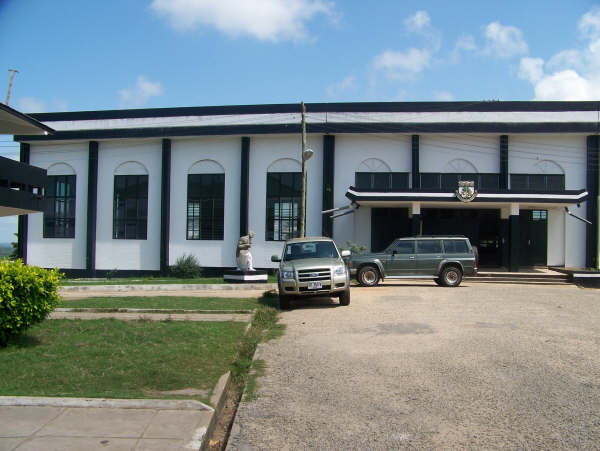 Dinning Hall